Main
SPOCOM 2013
By
|
SPOCOM 2013, we were suppose to have a booth and quite a bit of our guys were going to show their cars. Unfortunately, vendor space was sold out and we were not able to display our booth. We decided to not show our cars and just went to check it out.
What I noticed about this show is that the spacing was kinda weird. Some cars had tons of space for cool photos and others were bundled together.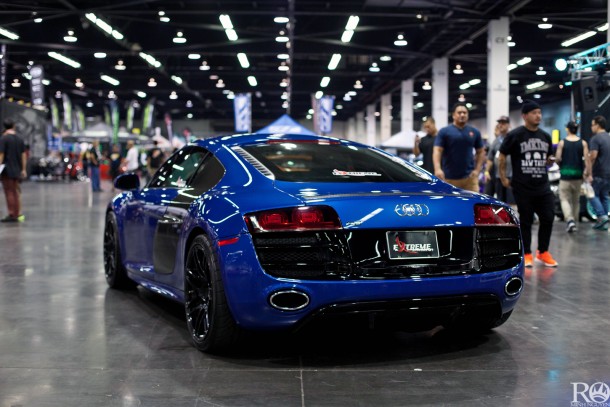 Good thing this expensive R8 was given room to breathe.
Ojay's boss Previa.
Carl's Aimgain IS250. Straight $$$.
 Here are the cars bundled that were bundled up together. I guess they were all apart of Team Hybrid, so this was their area.
Never really liked the carbon fiber look, still don't. I just took this photo because of the sweet Work XD9's that my friend Peter use to own.
BMW wagon on CCWs.
Pretty sure this Ruckus is lower than my car.
Rene's widebody BRZ on SSR MS3.
Orangezilla.
SPOCOM also had some bikes on display. I didn't really know the extent of how you can modify a motor cycle. These guys take it pretty far.
Are these exhaust pipes?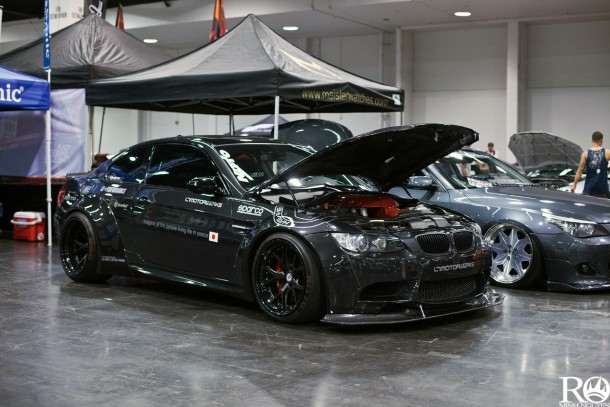 Liberty Walk M3.
Before the storm..
Instafamous FRS. The owner is kinda cute.
Straight off the dealership and lowered with some Five Axis wheels. The more I see the new IS250, the more I start to like it. The aggressive front end angers your eyes at first, but after a while you just start appreciating the lines on the front bumper.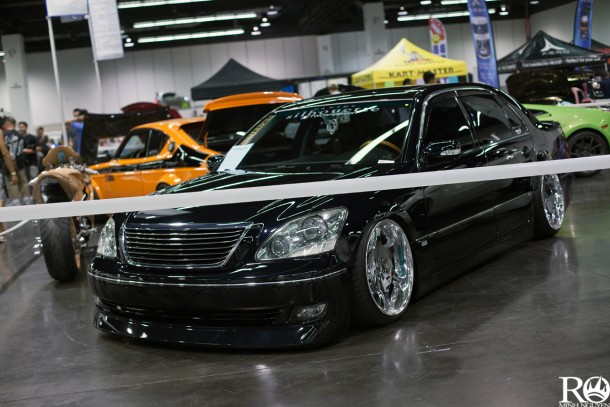 Imagine the white line wasn't there…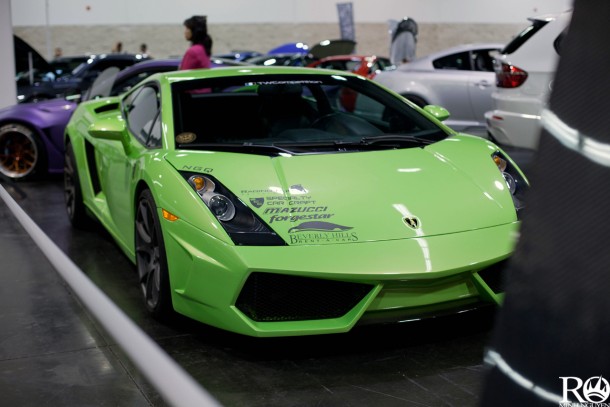 What a down payment on a house looks like..
The IS1000. Haven't seen David bring this out in a long time.
John's Hyundai Veloster.
The Top Secret S2000. JDM fan boys go crazy over this car.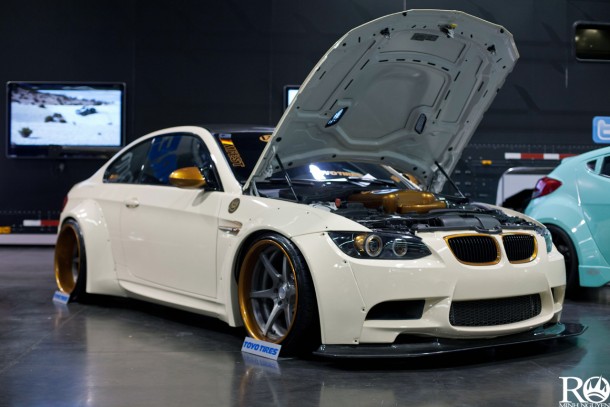 Another Liberty Walk BMW.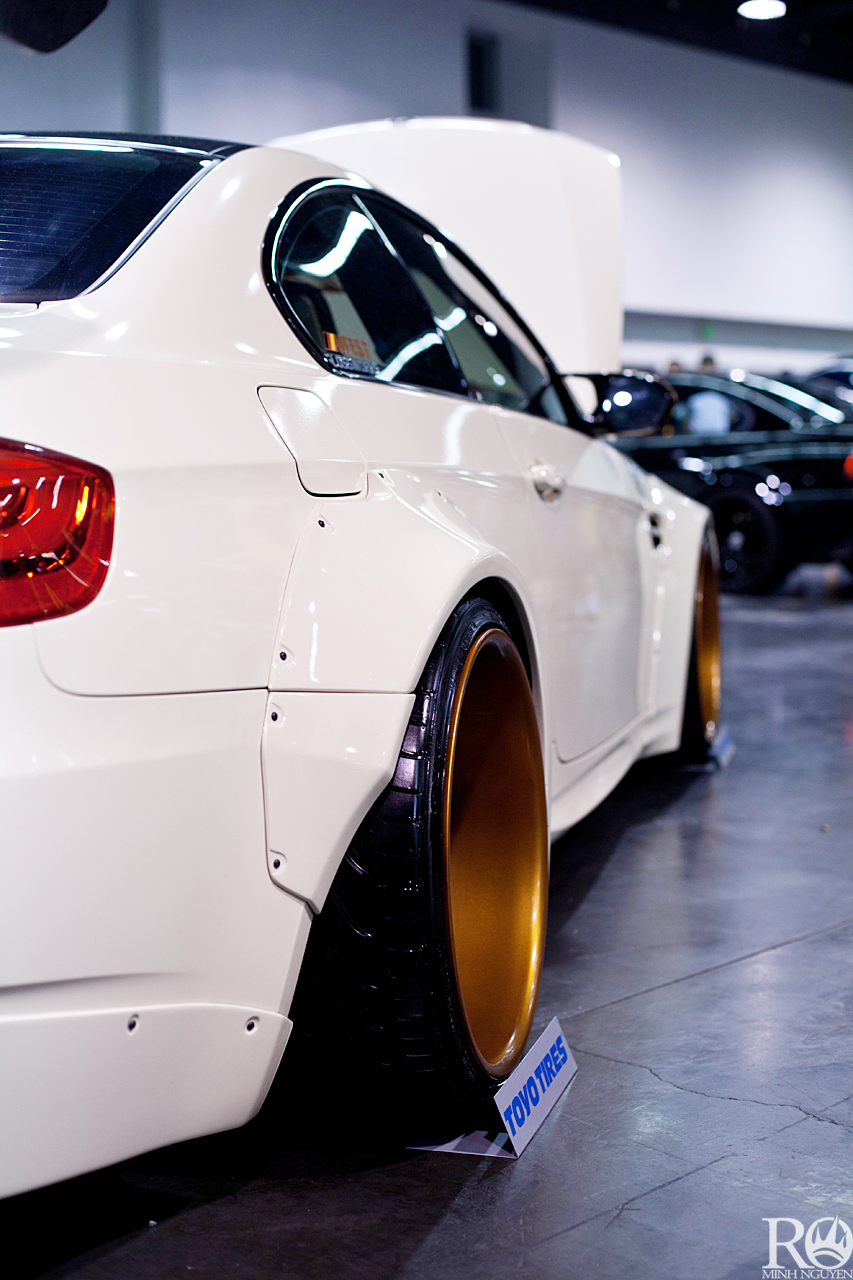 Slammed is an understatement for this rat rod.
Jame's LS400.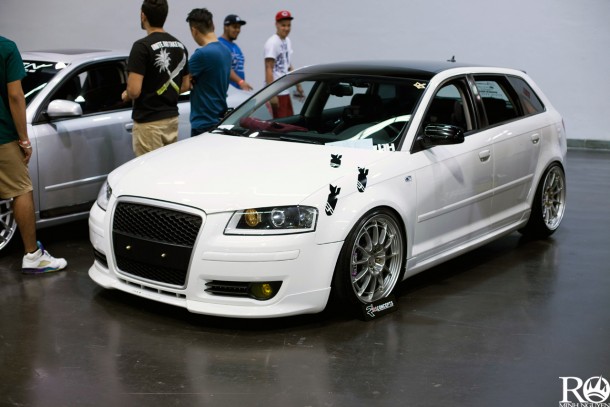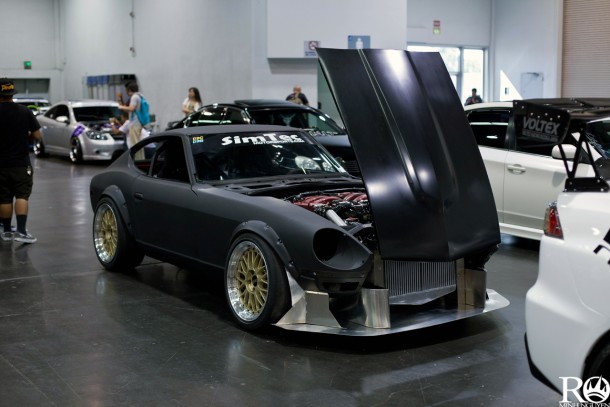 Crazy animated EVO..
Having a set of Orderns is a classic look on VIP cars.
The colorful car corner.
Marissa.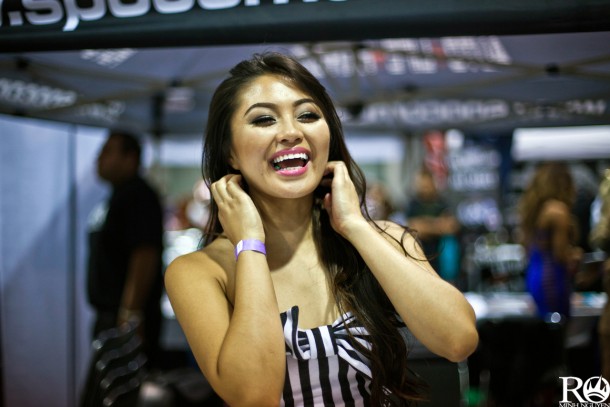 The always laughing Hayle.
Everything else is a blur.
Asian pose #4.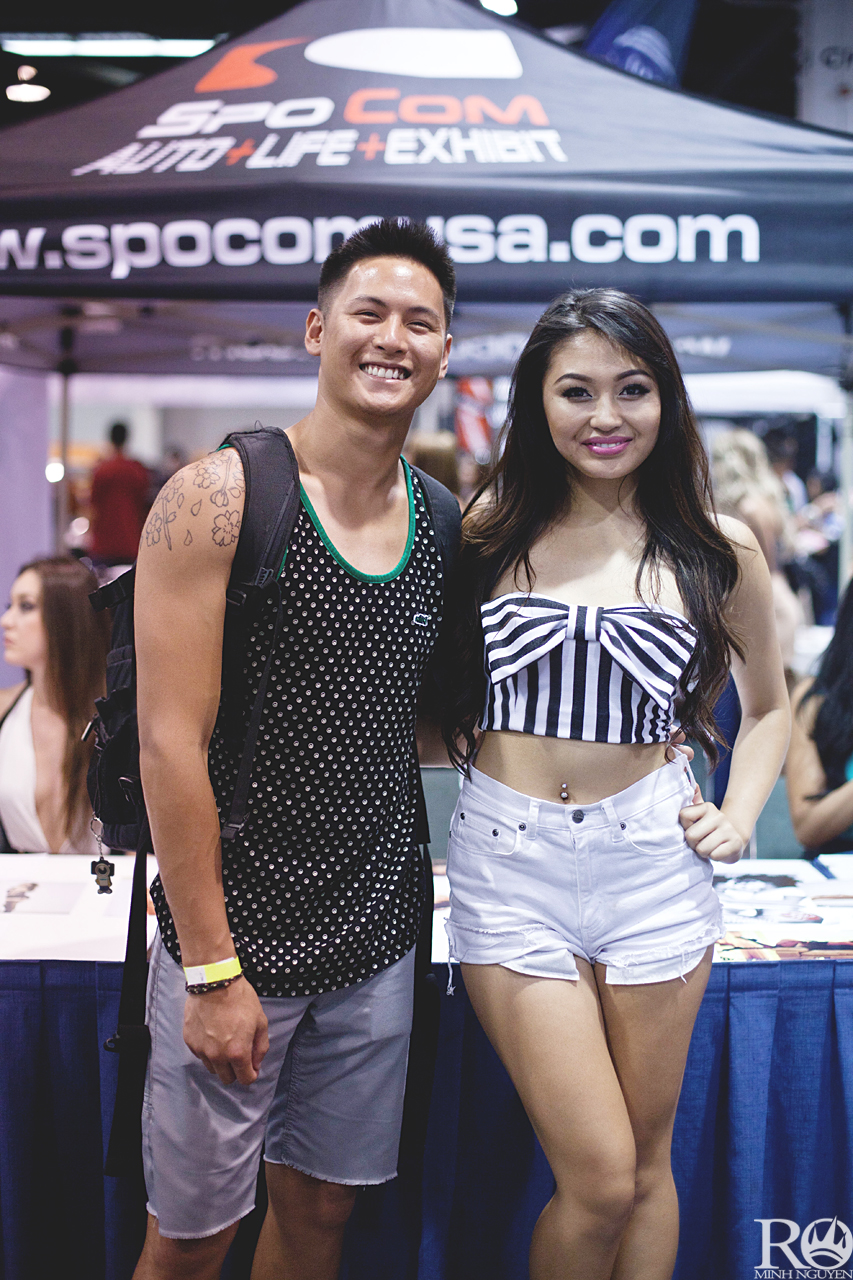 The Illest Summer 2013 models!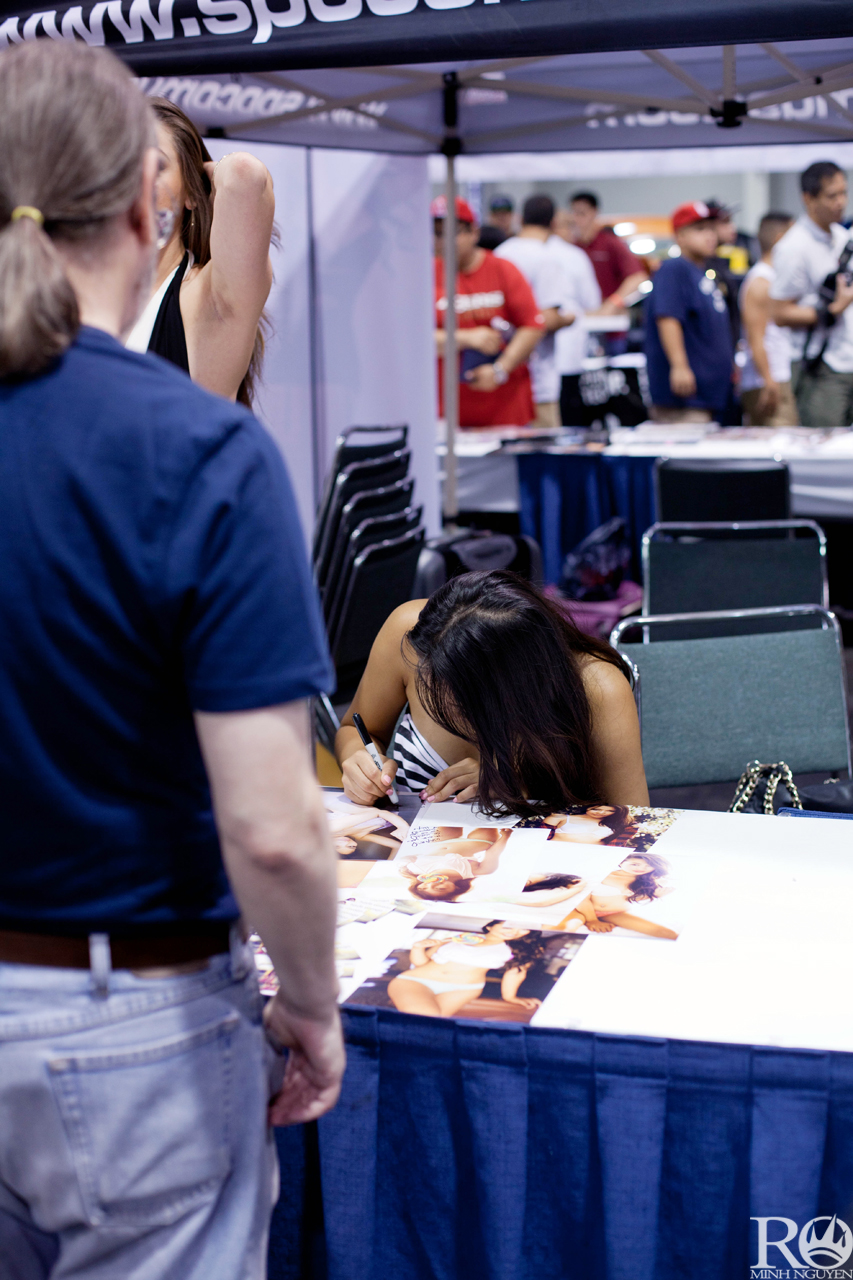 Getting those autographs in, so famous.
We took a cigarette break and caught some cars parking right in front of the convention center.
So vibrant.
The craziest fitted MR2 ever.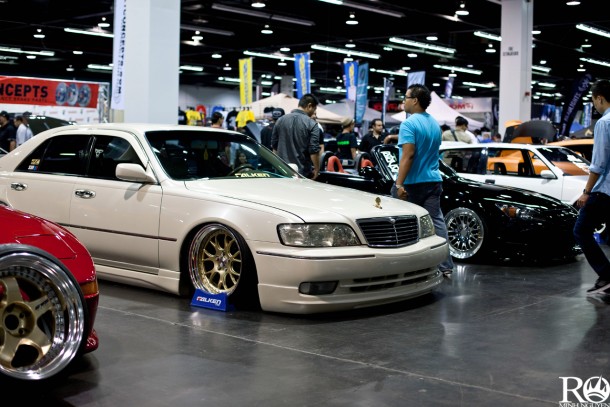 Mr. Joey Lee's Q45.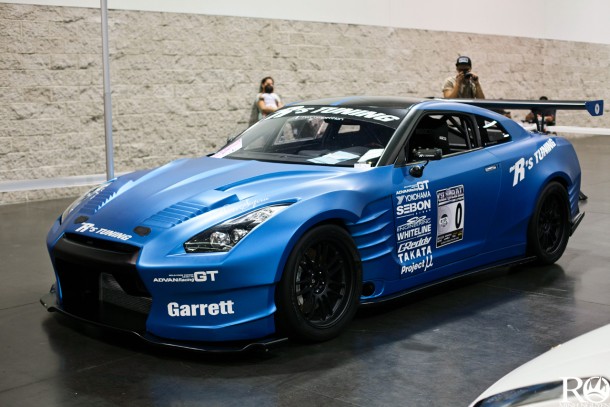 R's Tuning Ben Sopra GTR.
Thanks for reppin James!
Another show, another day.. check out the rest of the photos in the gallery.