Main
UCI Annual Car Show
By
|
Another day of car meets and shows, we went to Cars and Coffee at 7 AM and then the UCI car show at 12. I don't know why, but every year I am at this car show, unintentionally too. It must be the free pizza.
Young's gangster ass IS300 wagon.
ARK Performance brought out some cool cars out to play.
Pretty decked out Hyundai Veloster.
Man, this EVO is so bad ass from the front bumper to the choice of wheels.
Lerry's Hippo made it out to the show even though Lerry was out of town.
Interesting front end on this ES300. It won most creative I believe.
Glad to see some Supras at the show. Rarely see these now a days.
Simple, clean and probably fast as fuck.
Very fun.
 Love the Type R front end conversion on this generation of Civics.
 OEM with a front lip doesn't look too bad though.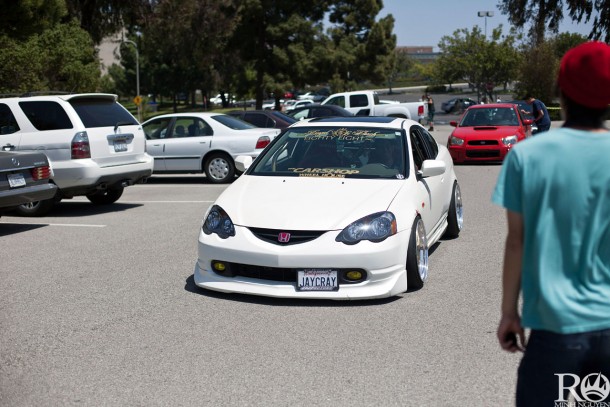 Some of the guys rolling in late because they were at the Auto Con Pre-Meet.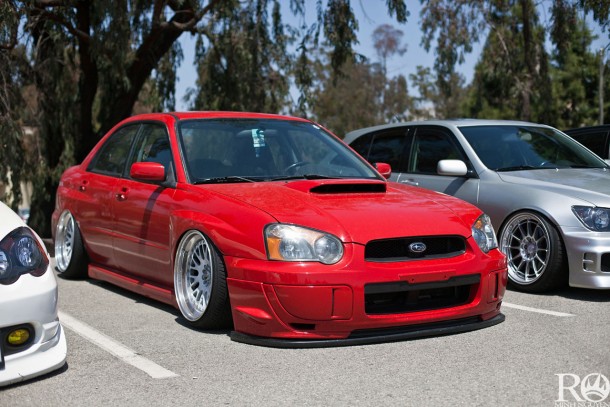 Tucker's WRX.
Told my girl I would take her out, took her to a car meet.
UCI Imports 2013 Best of Stance Award goes to Jerald!
 Ribler's sick wagon.
 These girls were checking out some bagged fitment.
 "Trying to keep my panties from falling down"
Check out more photos in the gallery!