Life
Played Out
By
|
The night before the Played Out show, I was hanging out at Big Vinh's garage watching them get all the goodfeeling cars ready for the show. Spent the night drinking and watching them wax the shit out of their cars to the point where you could play air hockey on their hoods.
 Kevin asked if he could use my Work Equips for the show since I wasn't going to use them for a while.
 Stella Artois, the beer of choice when detailing your car.
Big Vinh's new Fuji bike. We're not all just about cars.
Big Vinh doing work, making that black shine.
Kevin and Sean's Boss LS400's.
The whole area was a mess of wheels, soap, hoses, towels, and tools.
The finished product. Big Vinh's car looked like it just got out of the paint booth.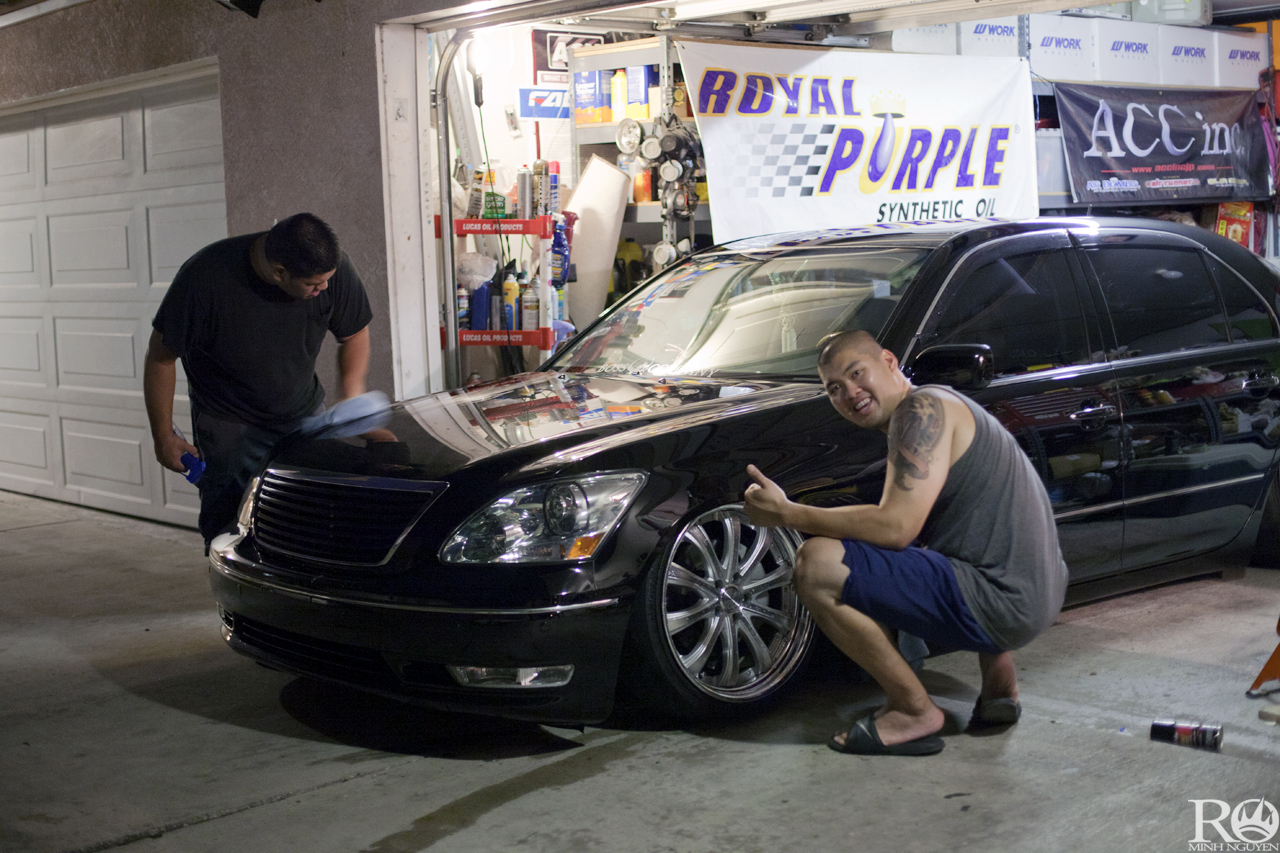 Ready for tomorrow morning!
Early in the morning, we rolled to the show, praying that a cop wouldn't pull a gang of modified cars, that were rolling deep, over. Just as we were two blocks away from the show, a cop came out of nowhere and pulled over Brendan. Good thing it was only an exhaust ticket.
We arrived at Don the Beachcomber and it was packed full of cars trying to roll in, but bicyclists were being assholes, yelling at us, "raise your car, ricer" and all this other bullshit. Lawlz.
Tucker having a hard time getting in, and ended up just flooring it in.
The "Booshma" had his bumper ripped off like usual.
Brendan finally made it back, happy that he didn't get a state ref. I gave him a Hi-Chew to help make him feel better.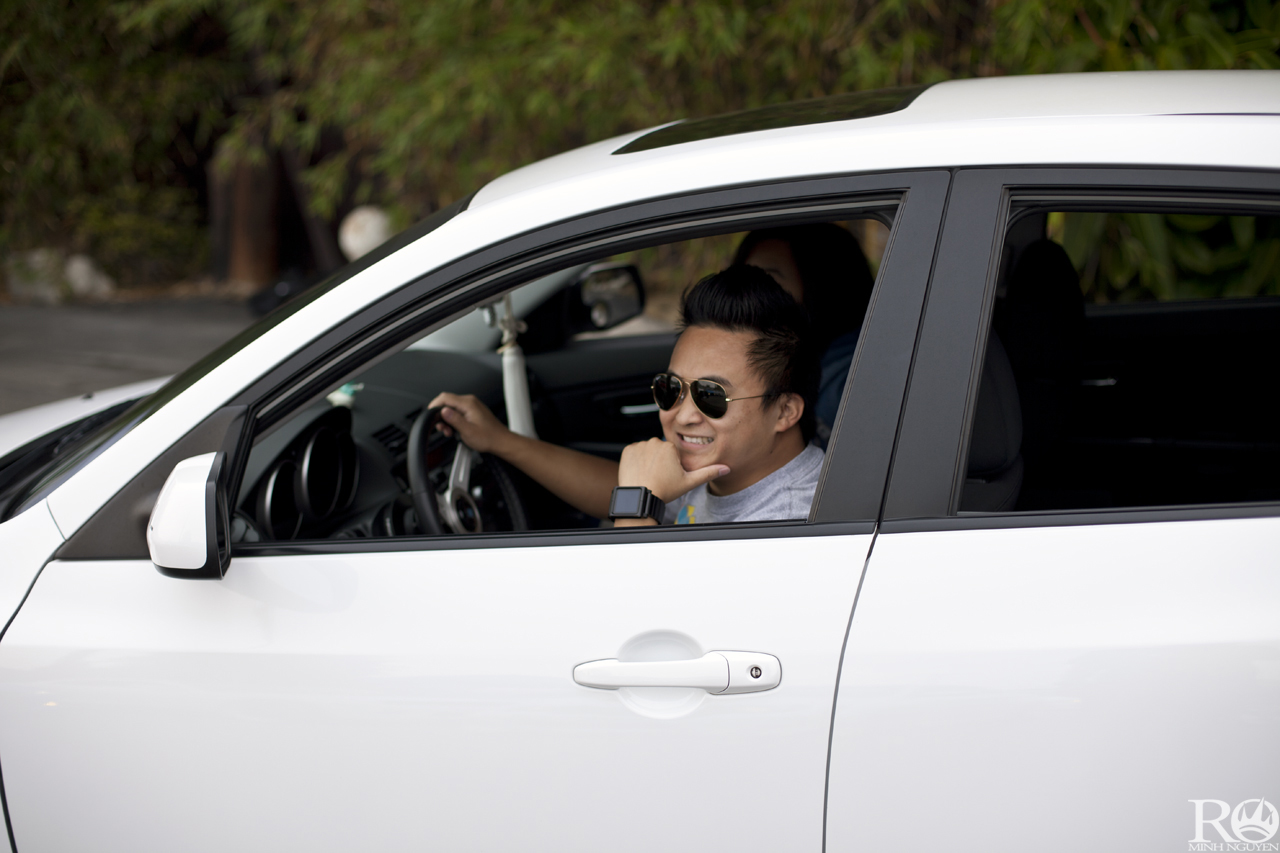 Rocky cheesin' it.
That little metal thing was annoying; we were taking pieces of it with us when getting over it.
Here comes Shavi, destroying the speed bump, the electric cables, and the pavement.  He couldn't make it over, so they had him park in front of the gate.
Boom. If you ever plan a show and invite us, make sure the lot is smooth.
The show didn't start for another hour, so we decided to check out the farmer's market.
Everyone huddling over for free samples.
All you can eat fruit bar.
Sean happy as fuck for free samples.
Saw the black pig take a dump and the pieces of poop flew and hit some guy. Fucking sucks. HAHA.
Jetta from Useless looking clean.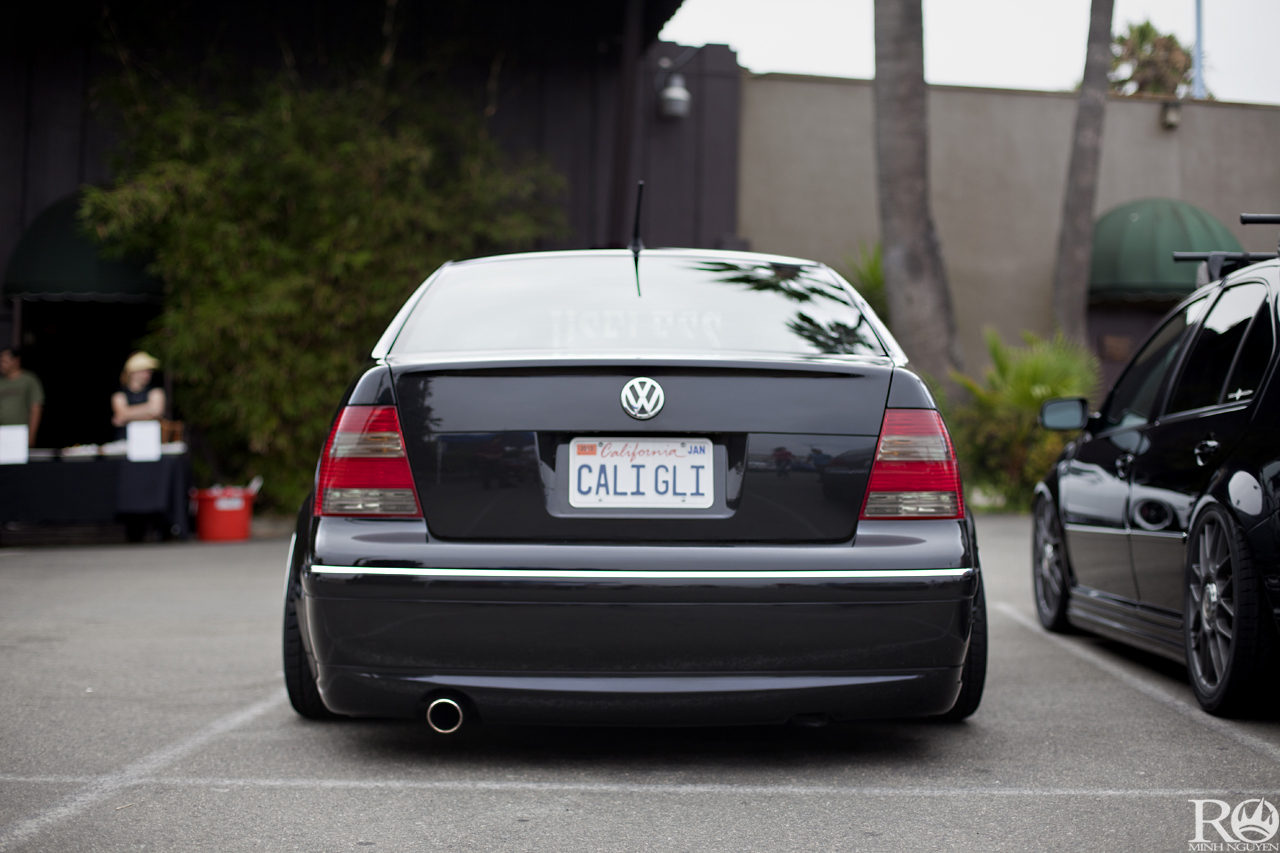 Ass, baby.
Rotiform concave TMB's. I'm in love…
Clean Honda EG.
Derek and Ryan Gold. Seems like they always park near each other at every show. Bromance.
Slammed Caddy. Awesome.
Scion xB on Rotiform TMB's. Wish the rims were an inch bigger so then it would be perfect, in my opinion.
Bagged SC300 slammed on Work Eurolines.
Courtney and John made an appearance. John is so good at photoshopping, he does it to his cars in real life. Clean!
Stance perfection, check this shit out at Infamous this Saturday.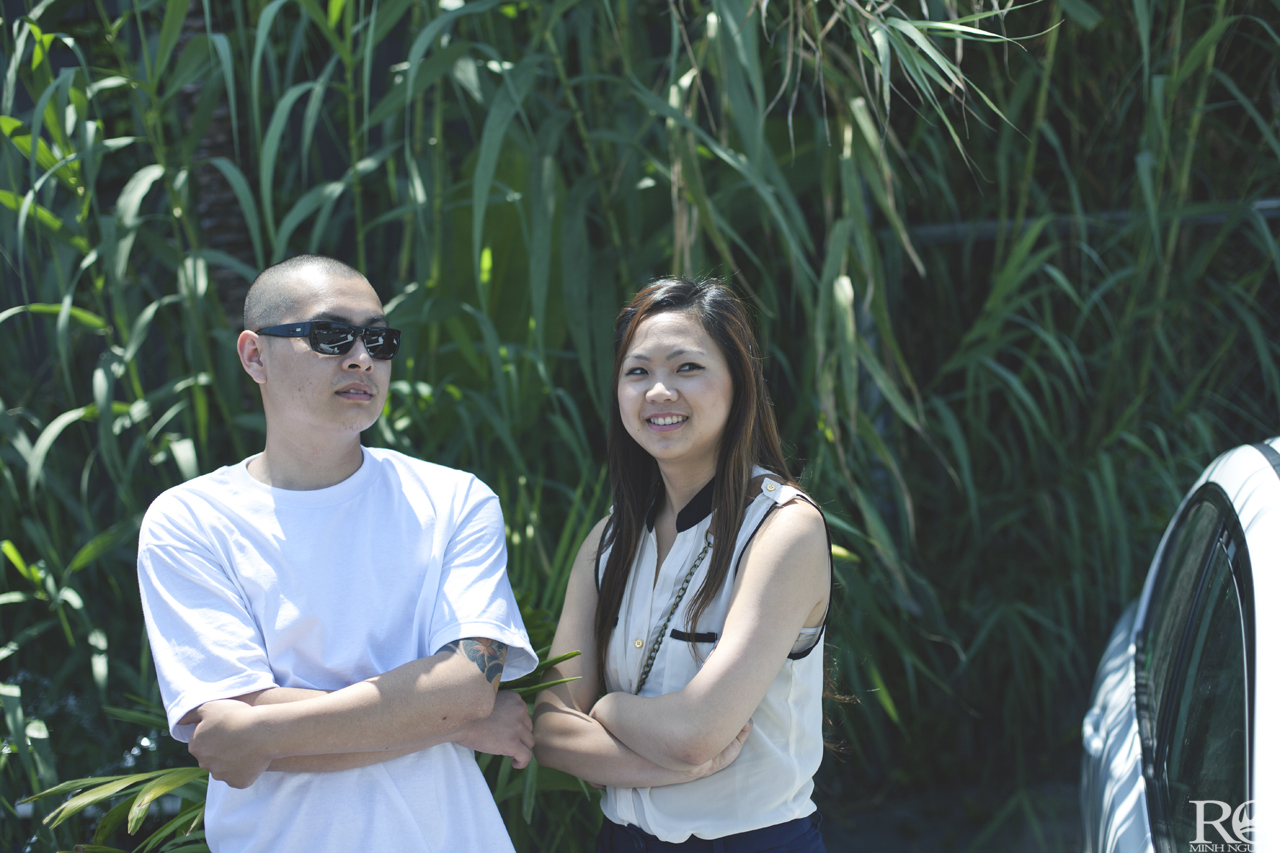 Maivina smiling because Kevin's car looks so cool with the Equips on it.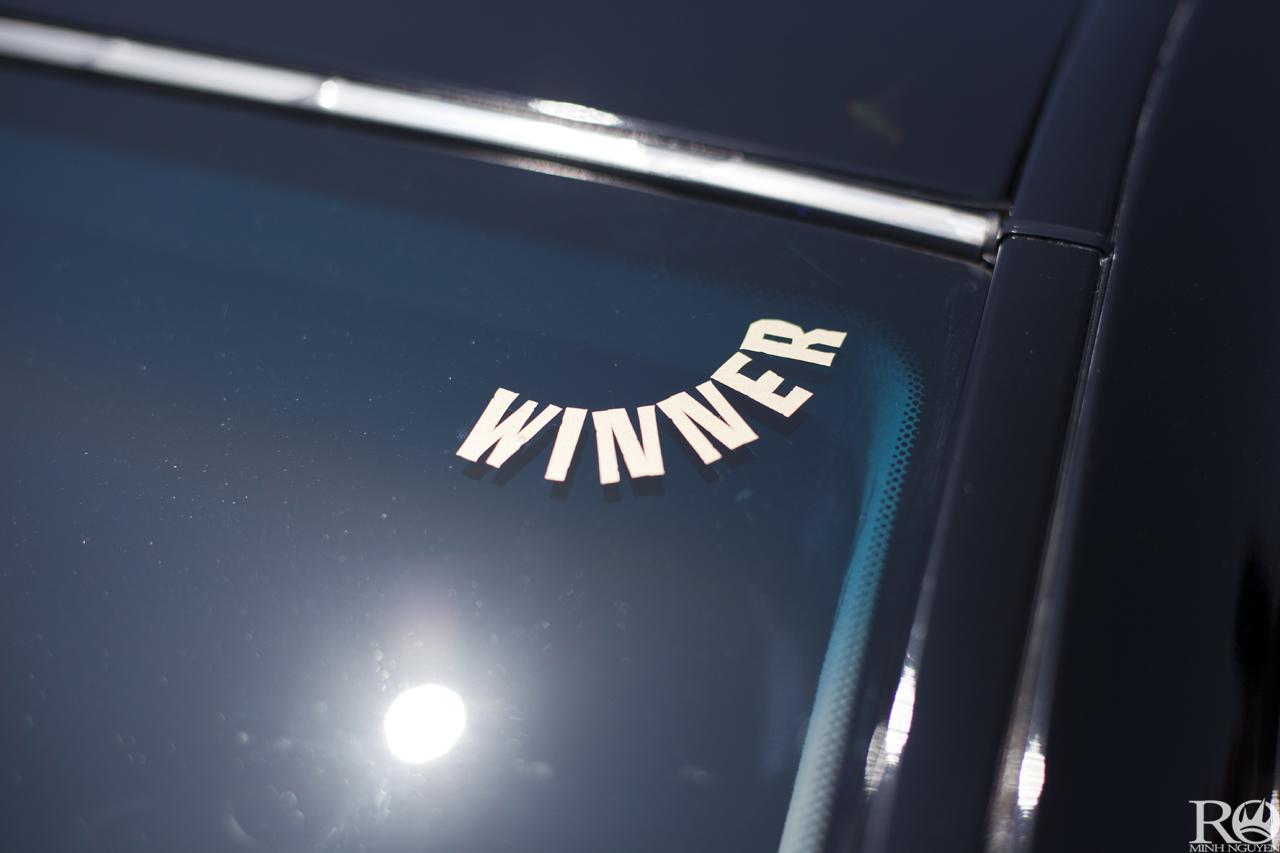 Big Vinh came home a winner. All that detailing paid off.
Reppin our boys, 714 Tires.
They gave away a cool air bag as a trophy, a Meguiars kit, and a Falken towel for the top ten cars at the show.
Rock got one as well.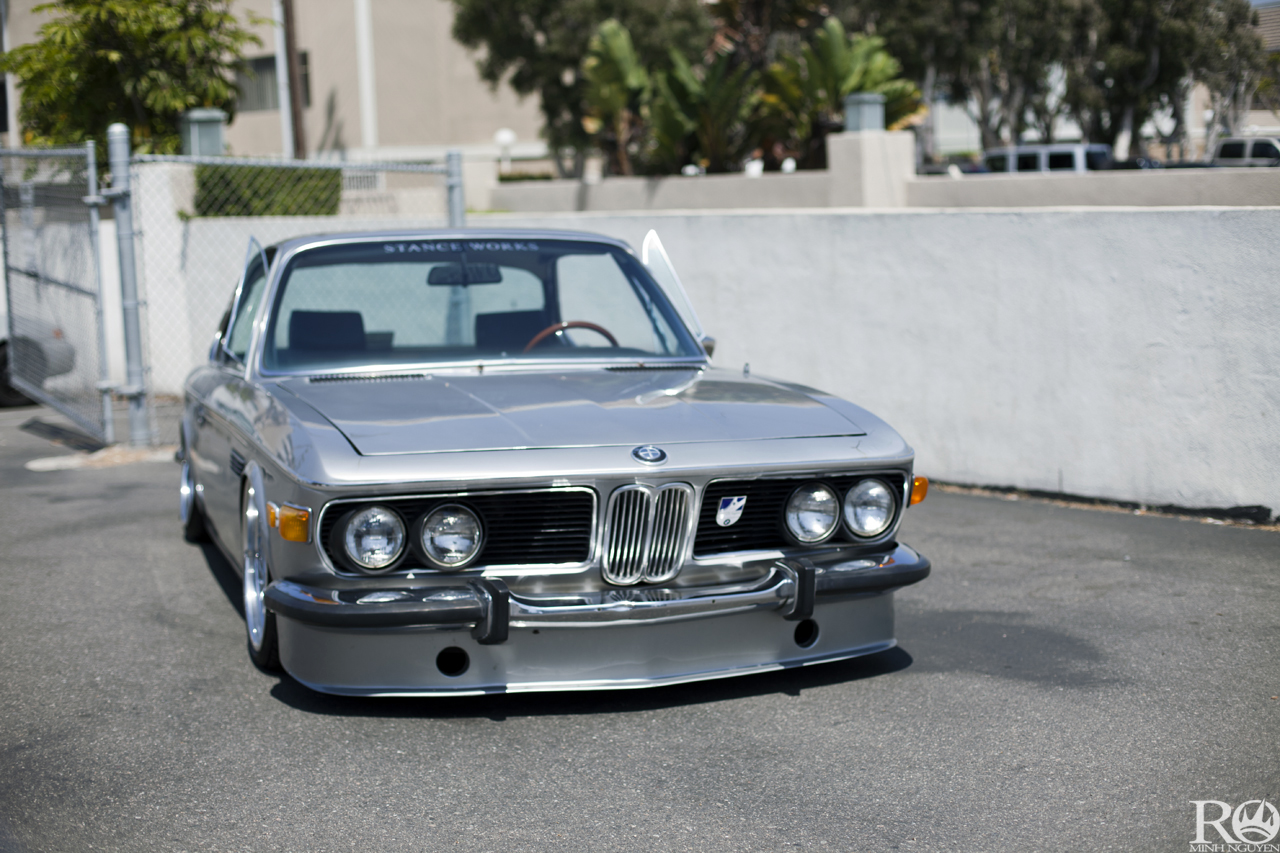 When we were leaving, we spotted Mike's E9.
Went back to Big Vinh's garage to drink and relax. On the way there, Young decided to drift the yellow missile.
June swung by with his super slammed GS430.
Ky's new wheels that are going on the GS, Brabus III.
Ky working on the GS.
We started in this garage and now we'll end it in this garage.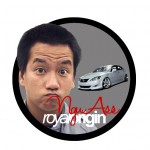 -NGU ASS