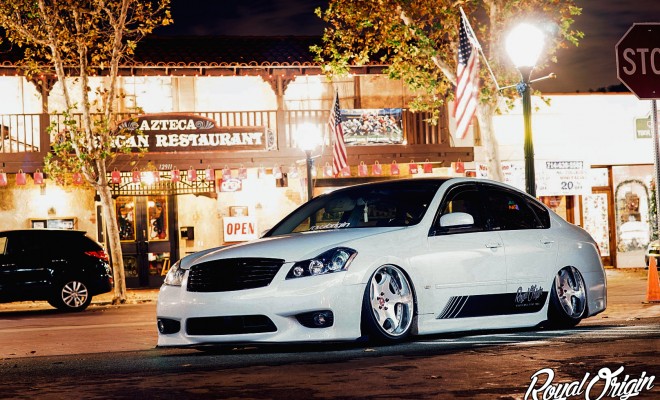 Main
A Aron | Crew Member
By
|
 After a long night of Black Friday shopping, Me Aron, Jerald and Shavi went to Main Street Garden Grove in hopes that the street will be empty street for some sick photos.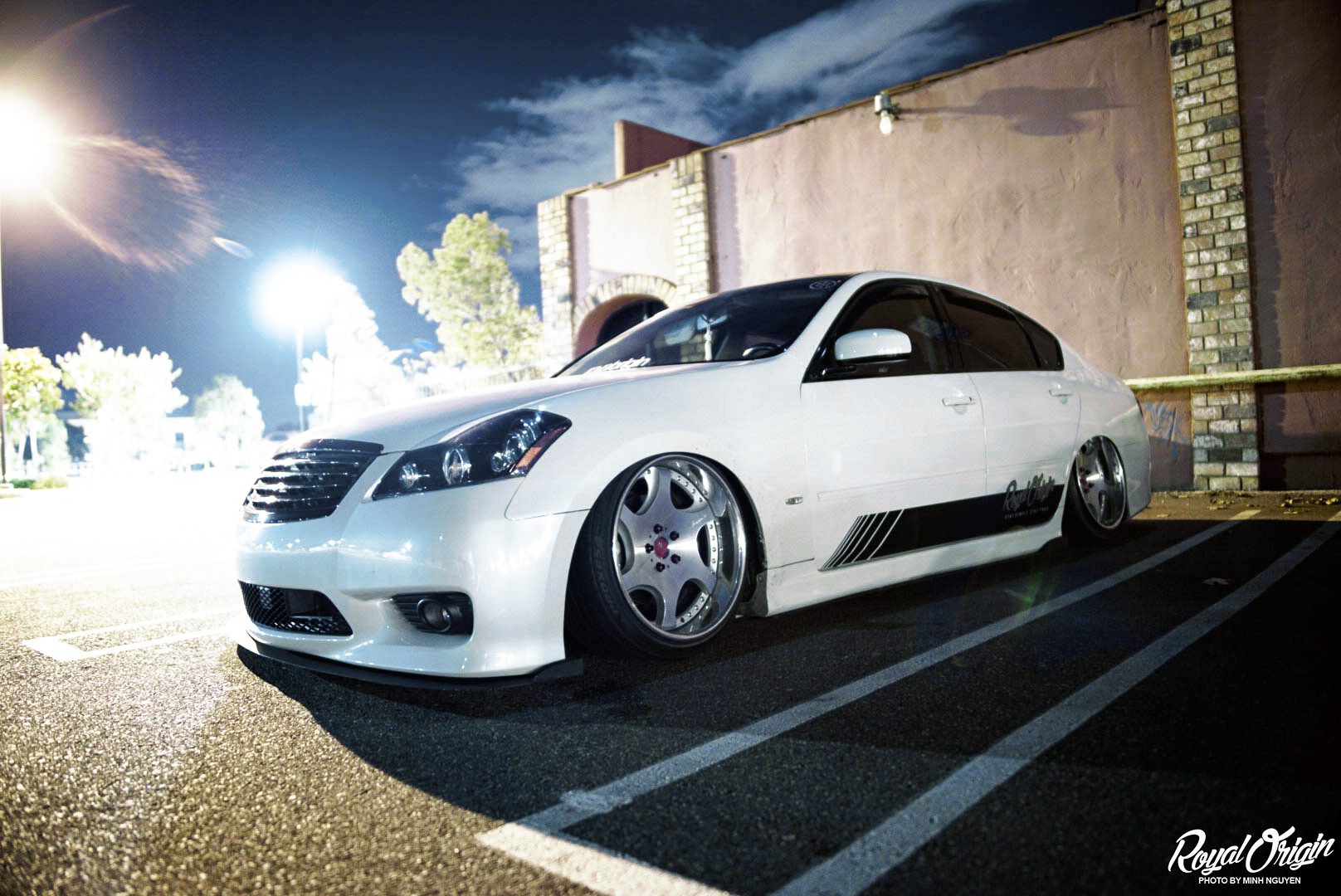 The bars were still open on Thanksgiving and that meant Main Street was still packed with cars. So, we improvised and shot Aron's M35in the back streets.
Aron's M35 is bagged on Weds Bazerias and looks pretty fly for a car that's been in three car accidents in one month.