Main
Rest in Pieces
By
|
 Where do I begin?
John's Integra was something special. Not special as in it was the only Integra that had some special edition Acura black suede headliner or it was the only Integra with some gnarly fitment. Although his fitment was pretty on point. It was special because it had tons of sentimental value to it. It was someone's first love, first art project, and first connection with something that wasn't human. It was the reason for the close friends that were made today and it was the reason why you are reading this very post.
Watching John's car grow was very exciting from when it had some stupid sharpie designs on it's hood to all the times it got hated on because it had crazy ass track aero but had a hella flush stance. The amount of laughs shared because how mad track enthusiast got will never be forgotten. Thank you John for creating a car that was in it's own league of awesomeness.
It's sad to say that your car is not safe anywhere. If thieves want something they'll get it. The number one target lately has been college students because of their predictable schedule. A thief would only need to stalk a potential victim for a day and hang out in the school parking lot to figure out how much time they had to hijack the car. John unfortunately was a victim on October 15th, 2013 at Orange Coast College.  His beloved Integra was stolen in broad daylight when he was in class. When we posted on our social media outlets that the car was stolen it turned viral extremely quick. Thousands of people from all over posted his car and we would like to thank all of you for helping us spread the word.
With the good there always comes the bad and there were many haters out there talking shit and saying things like "insurance fraud", "deserved to be stolen" and the classic "it's just a honda". Well, I'm here to say to you inconsiderate fuckers to shut the fuck up and get a life. You obviously have nothing going on for yourself that you need to kick someone that's already down. If this is the kind of shit that gets you off or makes you feel better about having to suck dick for a cheeseburger then I suggest you get some serious help.
 Fuck boys like @oldboymax who assumed John was rich to just buy another Integra.
The classic "its just a Honda".
With the evil there is always going to be the good hearted people.
 2 days after the car was stolen John gave up hope of ever finding his car. He was at the lowest point of his life.
I wanted to help cheer up my good friend, but sometimes I don't even know the right things to say. Luckily, hundreds of John's newly acquired Instagram friends had the right words.
 A hundred and thirty seven comments and all offered hope for better days or praise for creating such an admirable car.  My faith in humanity was restored.
It took three days for us to get back the car and it was not in the condition that we hoped that it would come back in. Thanks to Sloppy, Mark, Nico and to social media, we were able to find the shell by Dodger's Stadium. It's sad to say that it won't be worth it to build the car back to what it was. John has moved on, but the memories of the confused race car will live on for eternity.
In memory of the confused race car.. you will be missed.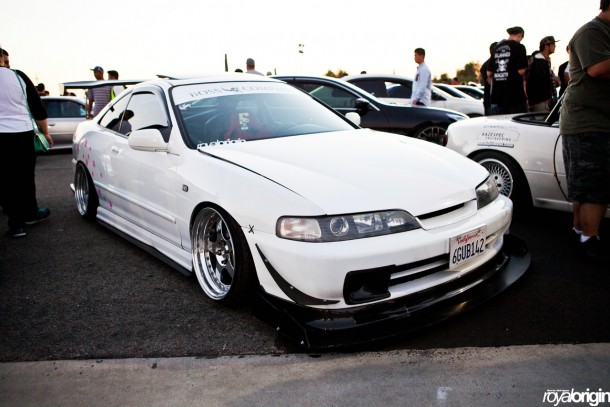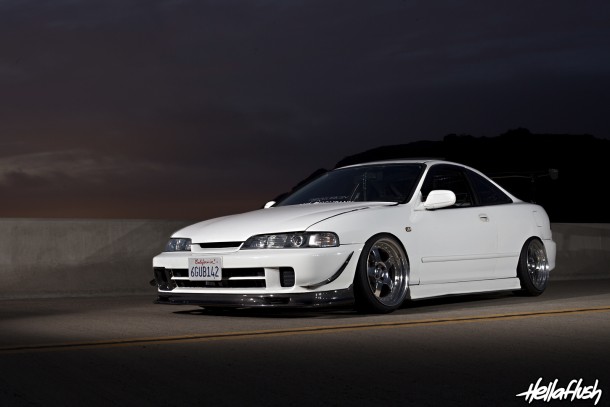 Rest in Pieces.
Instagram @nguass