Life
5 O'Clock in the Morning.
By
|
After Vinh's shoot, a couple of the guys and Jennifer went to guppies and kicked it for a long ass time. We were pretty hungry and were all craving M&M a local donut shop by my house that sells bomb blueberry donuts and this awesome thing called the "WORKS" (not the wheel company). It's kind of a far drive from where most of us were, but when we found out Neel and Nick have never tried it we had to go. For the first time, in a long time there was no line at M&M it was probably because it was 3:00 AM. We bought our food, got the orgy in our mouths and let the sex digest in our stomachs. While watching everyone eating, I thought it would be cool to do a photo shoot in front of M&M and since Nick rarely gets his car shot I used his car. By the time the night ended it was 5:00 AM and all we did was kick it, no alcohol and drugs. Weird huh?
Wei's S2K on the verge of a complete make over. Check back for progress…
David pointing at the random security guard pushing a shopping cart.
He ends up pushing it in front of the ramen shop and just kicked it there.
Nick's SC400 VIP parking like a boss.
Random white line, I think I need to clean my lens…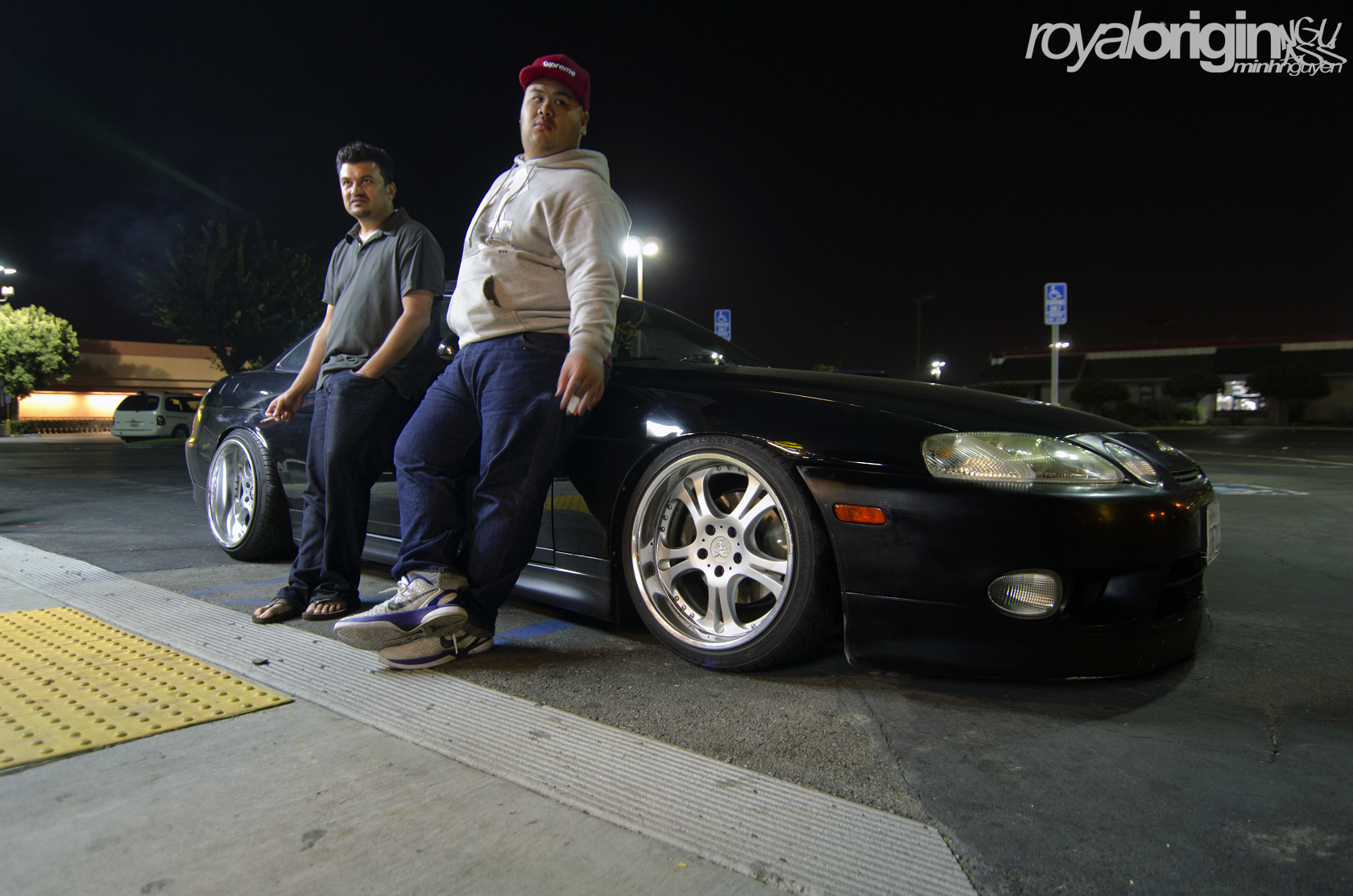 It's 5 o'clock in the morning, but that doesn't affect Nick and Jeff when I need them to model.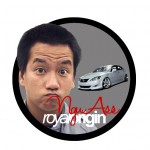 -NGU ASS